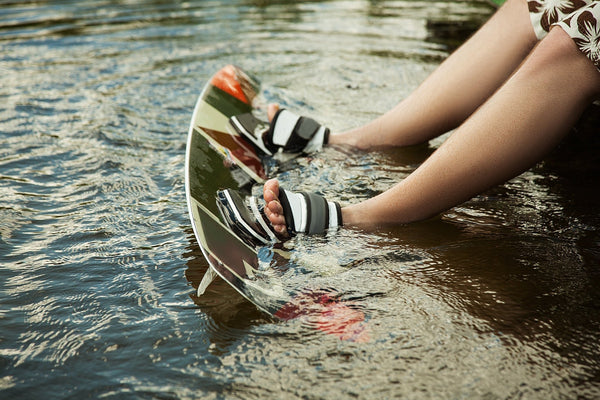 Why Ronix Wakeboards and Life Vests are Essential for Every Wakeboarder
As a watersports lover and business owner, it's my mission to provide my customers with the best possible gear for their favorite activities. When it comes to wakeboarding, having the right equipment can make all the difference in your experience on the water. That's why I always recommend Ronix wakeboards and life vests to my customers.
We carry a wide range of Ronix wakeboards and wakesurfers for riders of all skill levels. One of the things I love about Ronix is their commitment to innovation and quality. Their use of cutting-edge materials and designs means that their wakeboards are both lightweight and durable, making them a great investment for any rider.
In addition to their high-quality construction, Ronix wakeboards come in a variety of shapes and sizes, so you can choose a board that fits your riding style and preferences. Whether you're a beginner looking for an easy-to-ride board or an experienced rider who wants a high-performance board, Ronix has something for everyone.
As a responsible watersports business, safety is always a top priority. That's why we carry a variety of high-quality life vests, including those made by Ronix. Their life vests are specifically designed for wakeboarding, with features like a comfortable fit and ample flotation to keep you safe and comfortable on the water.
Some of our most popular Ronix life vests include the Parks Capella 3.0 and the One Capella 2.0, both of which offer exceptional comfort and performance.
Choosing the right gear for wakeboarding can be overwhelming, especially for beginners. That's why we make it our mission to help our customers find the gear that is best suited to their skill level, preferences, and budget. Whether you're looking for a beginner-friendly wakeboard or a high-performance model, we have the expertise to guide you to the right choice.
We also know that finding the right life vest can be just as important as choosing the right wakeboard. That's why we offer a range of sizes and styles to fit every body type and personal preference.
At Ortega Outdoors, we believe that Ronix makes equipment that is essential for every wakeboarder. With their commitment to innovation, quality, and safety, Ronix has earned our trust and loyalty as a supplier of high-quality gear. Whether you're a seasoned pro or a beginner, consider investing in Ronix gear for your next wakeboarding adventure.