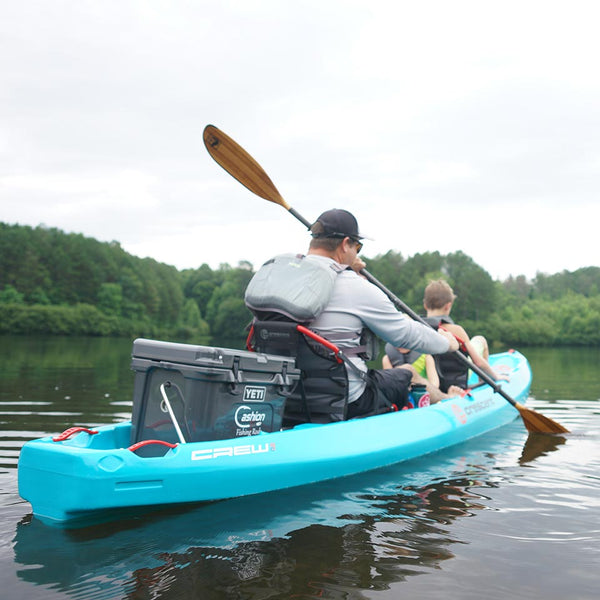 Ortega Outdoors Free Kayak & Paddleboard Rental Day!!!
Hey there, Jacksonville! If you're looking for a fun and exciting way to explore the beautiful scenery of our city, you won't want to miss the free kayak and paddleboard rental day at Ortega Outdoors on April 23rd. As the owner of Ortega Outdoors, I'm excited to offer this special event to our community and give everyone the opportunity to experience the joys of kayaking and paddleboarding.
Located at 5775 Timuquana Rd Unit 2, Jacksonville, FL 32210, our store is conveniently located for anyone in the area. We'll be open from 10am to 6pm on the day of the event, and we can't wait to welcome visitors of all ages and skill levels.
As someone who's passionate about the outdoors, I believe that kayaking and paddleboarding are two of the best ways to experience the beauty of our city. From the St. Johns River to the Intracoastal Waterway, there's no shortage of stunning views and wildlife to discover.
At Ortega Outdoors, we're proud to offer high-quality kayaks and paddleboards that are perfect for any level of experience. Whether you're a seasoned pro or a first-time paddler, my friendly and experienced staff will be on hand to provide all the guidance and support you need to get started. We'll also provide all the necessary equipment, including kayaks, paddleboards, paddles, and life jackets, so all you need to bring is your sense of adventure.
By offering free rentals to the first 10 customers, I'm hoping to make kayaking and paddleboarding accessible to everyone. I believe that everyone should have the opportunity to enjoy the great outdoors and experience the thrill of gliding through the water on a kayak or paddleboard.
So if you're looking for a fun and affordable way to enjoy the great outdoors in Jacksonville, come on down to Ortega Outdoors on April 23rd. As the owner of Ortega Outdoors, I can't wait to see you there and share my passion for kayaking and paddleboarding with you!